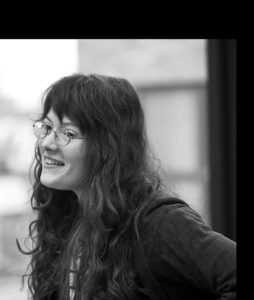 Sophie Motley – Associate Director
Sophie is Associate Director of Rough Magic and Co-Artistic Director of WillFredd Theatre.  She is a regular Staff Director at English National Opera, was Resident Assistant Director at the Abbey Theatre, Dublin and studied at Samuel Beckett Centre, Trinity College, Dublin.
Sophie's directing credits include CARE, FOLLOW, FARM, Truth of The Moon (WillFredd Theatre), The Sleeping Queen (Wexford Festival Opera), Everything Between Us, Plaza Suite, Pilgrims of the Night: SEEDS3  (Rough Magic), Mice Will Play (Caoimhín O'Raghallaigh & Nic Gareiss),Tejas Verdes, Vincent River (Prime Cut), The Party, Corners (ANU), Extremities (Spark to a Flame), Invisible Atom (ShinyRedChocolatePaper), Autobahn (DYT), The Gleaming Dark (Old Vic Productions)
She is currently working on Michel van der Aa's Sunken Garden for Opera de Lyon and developing his Blankout for Dutch National Opera in 2016.
Other upcoming work in 2015 includes WillFredd Theatre's BEES and Jockey.